Father and daughter reviews: Ted Haggard launch party for Saint James Church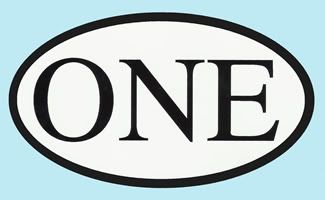 Religious fundamentalism
Draggin' the line: Ted and Gayle Haggard (06-Jun-10), Launch party for Saint James Church, held at the Haggard family home, Colorado Springs, Colorado.
3D's daughter's review (she who is about to enter 11th grade)
Ted Haggard is a fake person who likes to use people who have had a hard life or who live differently from him.
On Sunday June 6th my Mom, Dad and I went down to Ted's house in Colorado Springs. As we were pulling up to the front gate, we could vaguely see a sign posted on the side. When we got closer we could see it was a
notice
telling everybody that by passing through the gate we were agreeing to have our picture taken and be filmed for a documentary. This sort of surprised us. Sure we had expected to be photographed, but not filmed. It was a little unnerving.
There was a man at the gate who was "greeting" everybody coming in. I say "greeting" because it sounded like he just wanted to pry information out of us and that's it. We only talked with him for a few minutes when Ted himself walked up, shook my Dad's hand, and welcomed us in. As we were driving away we could hear Ted say, "You can't be up here."
We parked and started to walk up the drive. We didn't make it very far when a man in a black shirt walked up and asked if my Mom and I wanted to be in their documentary. He didn't even look at my Dad until the end. We told him no thank you, and when he walked away my Dad said that he probably only wanted to talk to us because we're "different" and have Crouzon syndrome. The sad thing is that that's the truth. The only people we saw them really talking with were the people who they had pinned as "not normal."
The church service wasn't really... well it wasn't very churchy. What I remember is that it was in a barn, we were cramped up next to everybody around us, and it was very hard to pay attention, with all the cameras running around. It just sort of looked like a set up. On top of that, it felt like every two seconds Ted would yell out "Now Media, that was a joke!" It was sort of funny the first time, but by the fourth, I just wanted to stand up and scream at him to stop. At the end of his long speech about money and "helping people," Ted had people come up and give testimonials. This is where I started to feel disgusted. The first couple of people were OK, but it was the last few that made me feel really bad.
There were four of them: a massage therapist who wanted to commit suicide, a gay man flown in from Texas, "Brody", not his real name but that's what the tattoo on his arm said, who didn't really have a story and just kept saying I've done bad things, and a woman who was on heroin. I felt so bad for these people because not only was Ted parading them in front of a crowd but also in front of cameras. For the rest of eternity their stories will be watched by millions of people never to be taken back. I think this is where it really hit me. Before seeing this I knew that he wasn't a good man, but this just showed me he was a user and an abuser. He didn't really care about those people at all, and you could see it written all over his face. Sure you had to squint a bit, but once you looked past that plastic smile, it was there. The only reason they were standing up there with him was because he was using them to show that he was "changed" and that his church is for everyone. It was a sad sight.
What I think I got from this outing is that even though this man has done bad things and will most likely continue to do so, people will still blindly follow him. People need to start opening their eyes.
3D's review (he who isn't grey yet)
On the Monday following Sunday's Saint James launch party, Ted Haggard tweeted a shout-out to the Colorado Springs Gazette religion-writer, Mark Barna. Ted tweeted¹:

And Barna's brief article² is complementary of Ted. In fact, Barna was the only reporter who was allowed to attend the launch party, and his reporting on Saint James has been entirely complementary. Bana wrote about the launch party³:
What was supposed to be a launch party Sunday for St. James Church in Colorado Springs turned out to be much more.

Standing on a wooden riser surrounded by hay bales, Ted Haggard gave his first sermon as pastor of St. James in a barn next to his home on Old Ranch Road. About 160 people sat elbow to elbow on folding chairs to hear Haggard sermonize about sin, love and forgiveness.

"This is Easter morning for me," Haggard told the congregants, referring to his view that the establishment of St. James represents his "resurrection." "We will be cheerleaders for good."
Indeed. Cheerleading was an important part of the service I attended at Ted Haggard's barn. Also important was the participation of a sympathetic media, which included Mark Barna – whose Gazette articles describe only some of what happened. And then there was Long Pond Media, the production company.
I was struck by how readily those in attendance went along with Ted. They knew all the words to the songs (although my daughter told me the songs are standards at the Fort Collins megachurch, which she's attended with her mother). They laughed at Ted's jokes. They wrapped Ted in the presence of followers. They gave Gayle a standing ovation. They applauded Jesus, on cue.
When I turned around, I saw the principals from Long Pond Media were signaling Ted on how to pace the service. My ex said they did so throughout. They directed Ted, for example, on whom to invite to the front to give a testimony.
The Long Pond crew was unavoidable. A cameraman came and went – and crouched in the tiny space in front of Ted in order to film the pivotal moments of the service. Another cameraman stood at the rear and leaned over the rows of people in order to film. Two members of the crew sat up in the loft and filmed everyone below.
Long Pond's activity made the service different from what a church service usually is.
Given the congregation's robotic enthusiasm for Ted and the directorial role played by Long Pond Media, I felt like I was participating in the filming of an infomercial, rather than attending church. There wasn't anything spiritual about the event – or even all that church-like. It was programmed and calculated, and those in attendance went along with it.
Fine. Ted invited a bunch of people to his house, so he could film an infomercial promoting his "resurrection." We knew (or should have known) that that was his plan, when we read the
notice
posted at his front gate about Long Pond filming the event.
What's hard to understand is why Ted's self-promotion had to come at the expense of others. My daughter writes about this in her review, above – how Ted orchestrated the service to include testimonies of praise for himself from a series of troubled people. Very unfortunately, Ted is serving as a counselor to many of those people. How could a counselor ask those who rely on him for help to subject themselves to the public scrutiny that comes from saying laudatory things, into a camera, about a counselor who would be the first to admit his life is spiked with controversy? The danger comes when the person later decides that the counselor betrayed their confidence and made their life worse.
Likewise, why did Ted gloat over the prospect of making people cry when they received a large gift of money from a congregation that had decided to award them a portion of the morning's offering, on the spot and in public, because it had deemed them to be needy? Ted related several such stories, as he explained how Saint James Church would disburse its offerings and tithes. And yes, the person receiving such assistance might be needy and appreciative of the monetary gift, but they accept it in exchange for giving up a measure of their self-respect. In contrast, there's something gained by not letting your right hand know what your left hand is doing, which is why churches support their benevolence committee, where recipients experience privacy and givers experience the grace of humility.
And lastly, Ted, I call you out on making fun of Alexandra Pelosi. Who the hell are you, to self-righteously proclaim yourself as "spirit-filled" and superior to her because she's a member of a family who identifies themselves as Roman Catholic?
¹Ted Haggard (07-Jun-10,
2:59 pm),
online at twitter.com/tedhaggard7.
²Mark Barna (07-Jun-10,
9:03 am),
Haggard on fire about St. James—at least on Twitter
, Colorado Springs Gazette, online at thepulpit
.freedomblogging.com.
³Mark Barna (07-Jun-10, 11:47 am), Ted Haggard's new church starts early, Colorado Springs Gazette, online at www.gazette.com.



Trackbacks
Monday, June 28, 2010 9:22 AM O Me of Little Faith wrote:
In the wake of my two Ted Haggard posts a couple of weeks ago, I've been hearing from a number of Colorado people with updates to the story. I don't want this to become a Ted Haggard watchblog -- those...